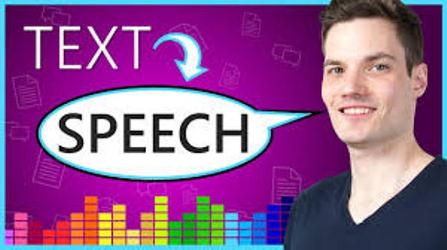 About Course
The Very First App On The Market With That Tech
NewscasterVocalizer is the very first app released to the market which is taking full advantage of that amazing technology.
And now, for the very first time ever, you can have not only the world's most natural neural voice over, generated automatically with unheard before realism, but also there are newscaster style voices, which finally open ability to make newscaster videos to everybody.
On top of all that, you get a large number of alexa like quality voice
The generated voices are so natural that it is really hard to say if the voice belongs to a human voice-over artist or it was generated by NewscasterVocalizer.
Amazon is already working directly with USA Today and Canada's The Globe and Mail, among a number of other companies, to help them voice their texts with that new revolutionary technology.
Thanks to Amazon Polly Newscaster, their readers don't have to read but can hear the news and other information.
All that is good for top media websites, but until now you could not get access to that groundbreaking tech.
That is changing today.
You Are No Longer Left Behind The Media Giants
You are no longer left behind the media giants or youtube stars with a massive number of views.
Also, while Newscaster Vocalizer makes amazing newscaster voice overs with unheard before realistic and engaging sound, it does not stop there.
It also delivers the entire set of brand new voices available through just released new revolutionary Amazon neural text-to-speech engine.
At the time when this video is created, there are no any videos apps which allow you to get direct access to voices generated using Amazon Polly Newscaster and their new text-to-speech engine.
Export Your Voice-Overs To Use In Any Videos App
Newscaster Vocalizer is an open export voice-over platform, which allows you to export your voice-overs to use in any videos app.
It can automatically store your created voice-overs into your dropbox, google drive, and amazon S3, plus you can also download a voice-over directly to your computer.
Newscaster Vocalizer provides a wide selection of natural-sounding male and female voices.
Newscaster Vocalizer's natural pronunciation of texts enables you to deliver high-quality voice output, perfect for sales letters, explainer videos, video ads, affiliate video reviews and any other videos.
Show More
What Will You Learn?
The Very First App On The Market With That Tech

NewscasterVocalizer is the very first app released to the market which is taking full advantage of that amazing technology.

And now, for the very first time ever, you can have not only the world's most natural neural voice over, generated automatically with unheard before realism, but also there are newscaster style voices, which finally open ability to make newscaster videos to everybody.

On top of all that, you get a large number of alexa like quality voic
Course Content
Student Ratings & Reviews
No Review Yet