A Complete Guide to Finding Summer Job as a Student
As a high school or college student, working over the summer can be a terrific opportunity to make money, develop skills that will help you in other areas, and add desirable experience to your student portfolio.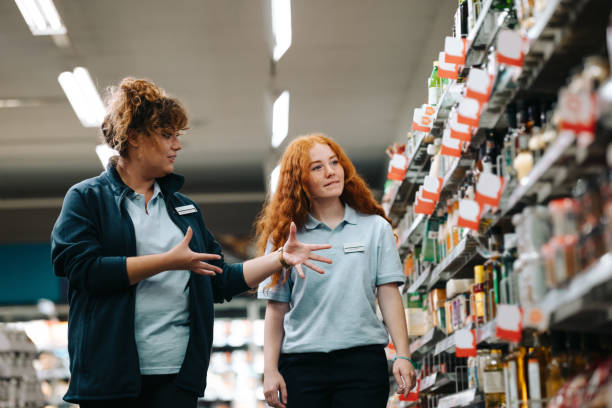 The tips below can help the job-hunting process go a little more smoothly, whether you're applying for your first summer job or your seventh.
Read Also: Don't make these 5 Mistakes in high school
If you move swiftly and speak clearly, landing summer employment can be a simple process. The fundamental stages to finding a summer job are listed here.
Choose the type of summer employment you want.
Apply for the position,
Follow up on every interview and application
Although the three actions listed above may appear extremely straightforward, they are actually all that is necessary to apply for summer jobs. Yes, there will be complexities, bumps in the road, and unforeseen circumstances, but I describe how to handle those in the next parts.
Choosing the best summer job
If you're a student in high school or college, you can choose summer employment based on a variety of criteria, depending on your particular circumstances, finances, and long-term objectives.
Listed below are a few things to do when deciding which positions to apply for:
What abilities do you now possess that you wish to enhance or which abilities do you wish to learn?
Whether you have access to transportation and how far it is to the job: Get a ride there if you can. Can you ride a bike or walk? If not, is it possible to carpool? It won't work if you can't reliably reach the task.
The monetary award: What kind of income do you need or want? Do you aspire to save $3,000 by the end of the summer, for example? Can you haggle over the pay?
The available or necessary hours: Do they desire that you overwork yourself? Or do you desire to put in longer hours than they can provide?
The flexibility of the job: Will they permit you to take a week off for a field hockey camp or a family vacation?
Whether the field of work is one you're interested in It could be a good idea to look for jobs in fields related to your future ambitions while you are still in college. High school students should concentrate more on the skills they will be studying. Yes! A great summer job is working in a pizza or ice cream shop because customer service positions help you build vital skills.
Read Also: Tips For Passing High School Mathematics Easily
WHERE CAN I FIND SUMMERTIME JOBS
If you're resourceful and persistent, summer work opportunities can be found everywhere.
These are some suggestions to help you begin your job search:
Online job boards: There are frequently specific areas for summer employment or internships on websites like Indeed, LinkedIn, Glassdoor, and CareerBuilder. Students can use region, industry, or particular keywords to look for jobs.
Websites of the companies: A lot of businesses directly list their job vacancies on their websites. Students might explore summer job opportunities by visiting the career or jobs departments of companies that interest them.
Read Also: 15 Good Reasons To Invest In Higher Education
Career services at a college or university: The majority of institutions include career assistance centers where students can find tools and job listings. These offices frequently collaborate with neighborhood companies and organizations to provide seasonal employment opportunities.
Career fairs and events: Attend career fairs or events sponsored by local institutions, universities, or organizations. These opportunities give students the chance to network with potential employers, hear about open positions, and submit their resumes directly.
Networking: To find prospective summer job prospects, use your personal and professional networks. Consult your professors, other students, members of your family, and close friends as well as alumni who may know of any job openings. Let your loved ones and friends know that you're looking for summer employment. Informal possibilities can occasionally come about as a result of personal contacts or word-of-mouth recommendations.
Read Also: What I Wish I Had Known Before Quitting My Job
Businesses and organizations in the area: Check with neighborhood stores, businesses, nonprofits, community centers, summer camps, leisure centers, and retail outlets. For the summer months, these companies frequently hire seasonal workers, including students.
Online marketplaces and the gig economy Investigate online businesses like TaskRabbit, Uber, and Lyft, or meal delivery services like DoorDash or Grubhub. Even though many of these occupations have age restrictions, older students may be able to find summer employment through these gig-based or flexible work options.
internships with the government: Find government-sponsored initiatives, internships, or work-study positions that are geared toward students. These are accessible through college career services, local government portals, and government websites.
Read Also: DON'T WAIT FOR JOB! SOLVE PROBLEMS!
APPLICATION PERIOD FOR SUMMER JOBS
In the spring, you should start looking for and applying for summer jobs. Researching opportunities, submitting applications, awaiting feedback, and setting up interviews can occasionally take weeks or even months.
Hiring managers are used to placing students in temporary jobs over the summer, and they are aware that if you apply for the position in April, you won't have much of a chance of completely, focusing instead on making connections with others in their personal or professional network or that of their parents. You can obtain a summer job by reaching out to individuals you know, and you should use your contacts in a diplomatic and sensitive manner.
Student resume: In addition to adhering to all application guidelines, I suggest that you produce a student resume in advance. Even if a hiring manager doesn't request one, you can occasionally submit one as an option, and I strongly advise you to do so.
References: Almost all job applications will request references from you. This implies that you must give the names and contact information of individuals who can vouch for your credentials and moral integrity. (The recruiter will contact them.) When you're Your recommendations should be provided on your student resume, which you must submit. Give the name and contact information of a person who knows you well but is not a family member if you aren't submitting a resume (a past employer, a coach, a teacher, someone you babysit for, etc.).
Online visibility Definitely, the recruiting manager will look up your online presence. This means that your online presence should reflect positivity and professionalism, and it shouldn't promote hate, inappropriate behavior, or images that don't highlight your greatest qualities. If you haven't already, tidy up your social media accounts and think about creating a LinkedIn page.
Read Also: Top 15 Tips for Fresh Graduates
MANAGEMENT OF FOLLOW-UP COMMUNICATION
The process of applying for a job does not end when you click "Submit" on an online form.
Whatever method you use to apply for summer employment, be ready to follow up with the hiring manager or business.
A thank-you email or letter should be sent within 24-48 hours following the interview if you submitted your application in person or were interviewed. Always send a thank you letter as soon as possible for in-person applications and interviews.
The best time to follow up after submitting an application for summer job, aside from sending thank you cards, can change based on the particulars and the employer's stated timeframe. However, as a general rule of thumb, I advise delaying action on your application for one to two weeks.
Read Also: How to Balance School and Work as a Student
Never submit an application without first reading the instructions and any contact you receive from the employer.
To ensure you follow their instructions and show your attention to detail, adjust your approach as necessary.
You might think about contacting them via phone or email when you follow up. In your message, you should reiterate your interest in the job, briefly remind the company that you applied, and kindly ask how far along the hiring process is. This follow-up communication needs to be brief, cordial, and expert.
If you like what you've read and if the information here makes sense to you, then please share it with your friends and contacts on Facebook, Twitter, LinkedIn, Instagram WhatsApp,, and all platforms.
Also, feel free to leave a comment below. We will love to hear from you.
Talking about Summer jobs I think you may find this helpful. Here check it out Five things I wish I had known before working