College Application | 12 Tips for Students
Making college application can be daunting, especially for students who do not have siblings or family members who have gone through it and can offer advice.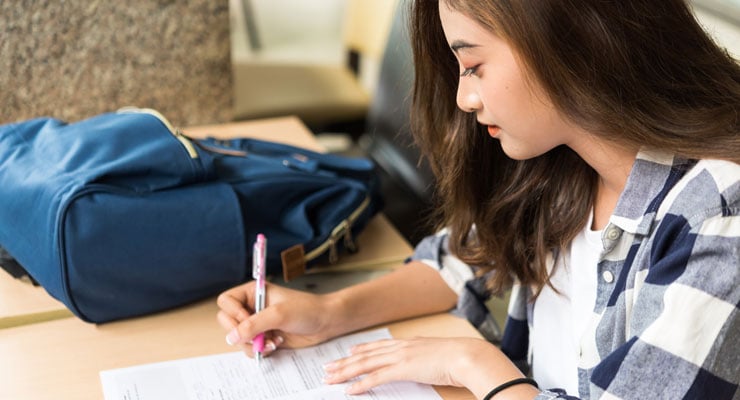 Making a to-do list during their junior year of high school, according to experts, is an excellent method for students to get started because there are multiple phases involved, such as writing an essay and requesting letters of recommendation.
Read Also Who Else Want a Higher Paying Job?
Below are 12 unique ways to make this process easier.
1. Research: Begin by researching various colleges and programs that align with your academic and career goals. Look into factors such as location, curriculum, campus culture, and reputation to determine which colleges are the best fit for you.
2. Gather information: Visit the college websites and admissions portals to collect information about their admission requirements, application deadlines, and supplemental materials needed. Take notes on the specific documents or tests they may require, such as transcripts, SAT/ACT scores, essays, and letters of recommendation.
3. Create a timeline: Based on the application deadlines of your preferred colleges, create a timeline to stay organized and ensure that you complete all required tasks on time. Factor in time to prepare for exams, write essays, gather necessary documents, and request letters of recommendation.
Read Also Is Your Child An Auditory Learner?
4. Prepare for standardized tests: Depending on the colleges you are applying to, you may need to take standardized tests such as the SAT or ACT. Determine the test requirements of each college and schedule your tests accordingly. Consider enrolling in test preparation courses or utilizing study resources to maximize your scores.
5. Gather required documents: Request official copies of your high school transcripts, test scores, and any other requested documents well in advance. Ensure that all documents are sent directly to the colleges and are received by their respective deadlines.
6. Write a compelling personal statement: Most colleges require a personal statement or essay as part of their application. Spend time brainstorming and crafting a well-written essay that highlights your strengths, experiences, and future goals. Seek feedback from teachers, mentors, or college counselors to improve your essay.
Read Also List of 100 Motivational Quote On Education
7. Secure letters of recommendation: Reach out to teachers, counselors, or employers who know you well and can provide positive recommendations. Give them ample time to write your letters and provide them with any necessary information or guidelines. Remember to thank them for their assistance.
8. Complete the application: Start filling out the applications for your chosen colleges. Pay careful attention to the instructions and provide accurate and detailed information. Proofread your application multiple times to avoid errors. Ask a trusted adult or mentor to review your application for any mistakes or areas that may need improvement.
9. Submit application materials: Ensure that all required application materials are sent by their respective deadlines. Double-check that transcripts, test scores, letters of recommendation, and essays have been received by each college. Keep copies of all your application materials for your records.
Read Also 13 Popular Education Websites You Must Know
10. Monitor application status: After submitting your applications, regularly check the colleges' admissions portals for updates on the status of your application. This includes tracking whether colleges have received all your documents and if any additional information is required.
11. Prepare for interviews (if required): Some colleges may request an interview as part of the application process. Practice common interview questions and research the college beforehand. Dress professionally and present yourself in a confident and respectful manner during the interview.
12. Make a final decision: Once you receive admission decisions from multiple colleges, carefully consider factors such as financial aid packages, campus visits, and program offerings. Make a final decision on which college you will attend and follow the provided instructions to confirm your enrollment.
Read Also Top 5 career advice for fresh graduates
Conclusion
Begin your college application process by researching institutions that interest you. The College Board provides a tool that allows you to search for institutions by location, major, kind, and campus lifestyle. Contact school counselors and, if possible, visit campuses.
———————————————–
Five Things I Wish I Had Known Before Working:
The brand new Five Things I Wish I Had Known Before Working is now available to download in text PDF. This complete guide will show you exactly what to do in order to escape the rat race, have a successful career, and live a happier life.
It's a true account of the author's experience and the lessons learned out of those experiences.
No matter if you are a student, fresh graduate, worker, retiree, or soon-to-be retiree this eBook can help you. Not only is it educational, it's really practical!